K10361
Laboratory power supply
Adjustable and fixed voltage power supplies and accessories, that are used in electronics laboratories. Connectors and cables makes setting up easy, secure and quickly.
Powerful digitally adjustable laboratory power supply, 1 channel with max 30V and 5A. Voltage and current is easy to adjust with the two wheels.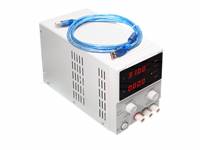 Smart crocodile clip that fits 4mm sockets. Max current 15A. Classified as CAT II 300V. Black or red.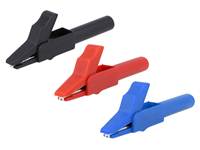 High quality cable with 4mm banana plug. Protection cover insulates the plug when not in used. Stackable.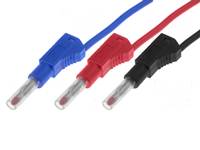 Practical probe that is protected with a plastic cape, that automatically pushes back. Secured against short circuits.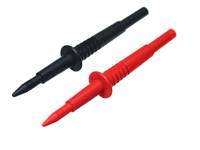 Bananaplug that can be set on a loose wire. There is a screw terminal in the plug for connection.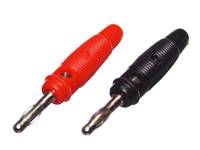 Smart probe for clipping on wires or components on a circuit.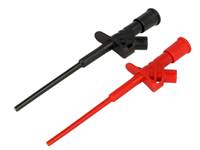 4mm female plug that fits in a 12mm hole. Can be used for own instruments and power supplies.