K5502
Connection
Products for connecting and composition of wires for 12V and 230V.
Joining wires can be difficult without the right tools and materials. WAGO' splicing connectors makes it easy to join multiple wires, while also making it relatively easy to dissassemble again.
Screw-terminals are the classical way to join few wires, but they are often troublesome to use for multiple wires.
Subcategories
WAGO' 221 series is the newest connector with levers. 40% smaller, transparent and has levers that are much easier to use.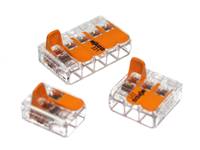 Screw terminals with 2 or 5-ways, where one of them is secured by a 5x20mm fuse.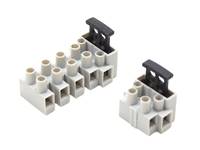 Gives you secure and waterproof joints between the wires. You can heat it until the solder melts and the crimp closes around the wires.
Get easy power from the original wiring harness without cutting into the wires. Three sizes.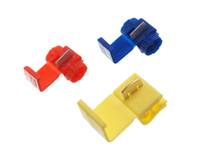 1 roll electrical tape -15mm wide and 10 metres long