K10745
Cables with plug
Cables with premounted plugs, eg. 230V plugs, DC plugs and other types.
Cable with a 230V plug that can be used for connecting lamp sockets or power supplies.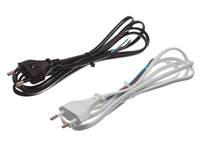 White or black cable with a premounted 230V plug anda toggle breaker. The cable is 1.5 metres long and can be used for lamps.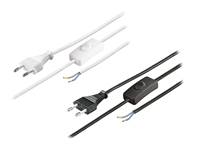 A simple splitter with a female plug in one end and 4, 5 or 8 male plugs in the other. This is used to split the power to multiple outputs.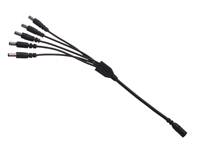 An extension-cable in 1, 2, 3 and 10 meters with a DC male plug in one end and a DC female plug in the other end.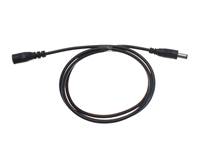 A 25cm wire with a DC plug that can be used for soldering on LED stripes or other purposes.