K9049
LED bicycle lights
LED light for your bicycle, both front lights and tail-lights, that give you a good bright light.
Supplementary lamps
Extra bright lights that supplement the required lamps. You need to be careful not to flash incoming trafic.
A bright LED bicycle lamp with an adjustable zoom. The powerful Cree T6 LED gives you a very bright light - 1200 lumen.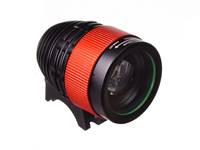 A powerful waterproof bicycle-lamp with 3 bright CREE LEDs and with a large lithium battery-pack. 230V charger included.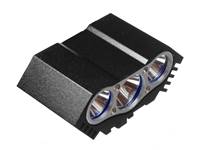 A rechargeable LED bike light with 5 very bright Cree T6 LEDs. A large battery pack, mounting accessories and a 230V charger.