K6778
Multi-color RGB LED strips
The strips in this category have special LEDs, that can light in the primary colors - red, green and blue. By mixing these colors, you can make any other color.
RGB bands are an obvious choice for powerful and decorative lighting, as you can quickly and easily change to another 'scene' in a room. If you are considering to choose RGB bands you should also look at RGB + White band as they provide even more options in the management of light color.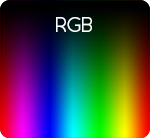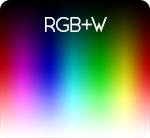 Notice that RGB strips require a controller to manage the different colors.