K5485
Bardolino profile system
Bardolino profile system for LED SMD Stripe. With the Bardolino the glass-front is mounted inside the profile.
A plastic front for installation on our aluminium rails. It gives a nice touch, distrubutes the light and protects the SMD-tape from dirt.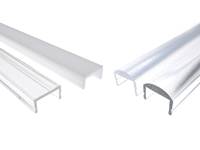 A nice anodized U-profile alu-rail for do-it-yourselfers light with our powerful SMD tape. It is easily being mounted with the included accessories.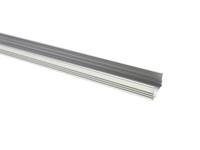 An alu-profile with 4 sides for LED stripes and plastic-fronts. It can be used for walls, ceilings or as a hanging lamp.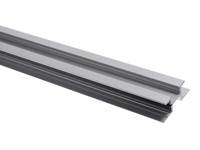 An anodized aluminium profile for mounting in corners and edges.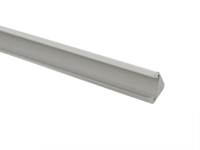 An anodized aluminum-profile for mounting on walls, where it can light up or down.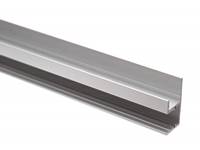 A heavy duty alu-profile for use on the edge of the stair treads. The LED tape can be mounted in the bottom of the profile, so that it lights off.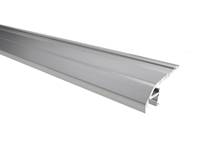 An anodized T alu-profile for embedding SMD LED stripss on walls, ceilings or floors. A nice profile for do-it-yourself light.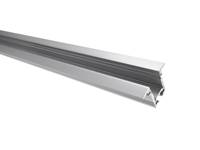 An annodized T-profile with a low height. It is used for mounting on floors, walls and ceilings. It can be fixed with a glue or screws.