K14007
Exterior styling products
Exterior styling products primarily for trucks - universal and brand specific
Exterior styling for your truck that can give a whole different look and make it stand out from the rest. Both universal and brand specific products.
Waterproof IP65 light base for Scania copy-emblems, that creates a beautiful LED neon outline behind the emblem. Easy to mount. Multiple light-colors.

Put your car or truck on the spot with this Daytime-running lamp with yellow, clear or smoked glass in a classic design from Talmu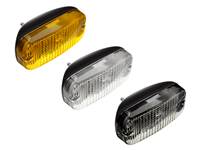 Double-burners in 5 different types, that is perfect for extra light in the front of your truck, and gives an old-school look.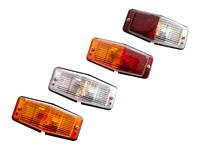 24V LED top-lamp in the best Volvo "look-a-like" style. Perfect for mounting on top of the cabin on your truck.