K11769
Tools for system profiles
The typical tools that are used for working with system profiles, such as unbraco keys, thread cutters and screwdrivers.
Products in the category
Standard thread cutter, that can be used for our aluminium system profiles, eg. for cutting threads in the ends.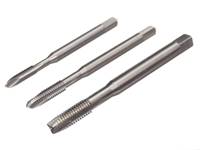 Rail with magnets, for hanging up tools and similar. 30cm or 45cm. Two or more rails can easily be put together.