K11321
Motors
Small and large DC motors and controllers for these. Can be used for automatics and smaller projects.
It is important that motors and actuators are not overloaded, as this will overheat at ruin the motors. Do not connect them to a higher voltage than rated.
Notice the lever principle, when you mount the actuator. Read more about this on the next tab.
The lever principle is very easy when first learned. Below is an example of on actuator, lifting 10kg weight. Due to the difference between force arm and load arm, the actuator is actually loaded with 30kg, as the load arm is 3 times as long as the force arm.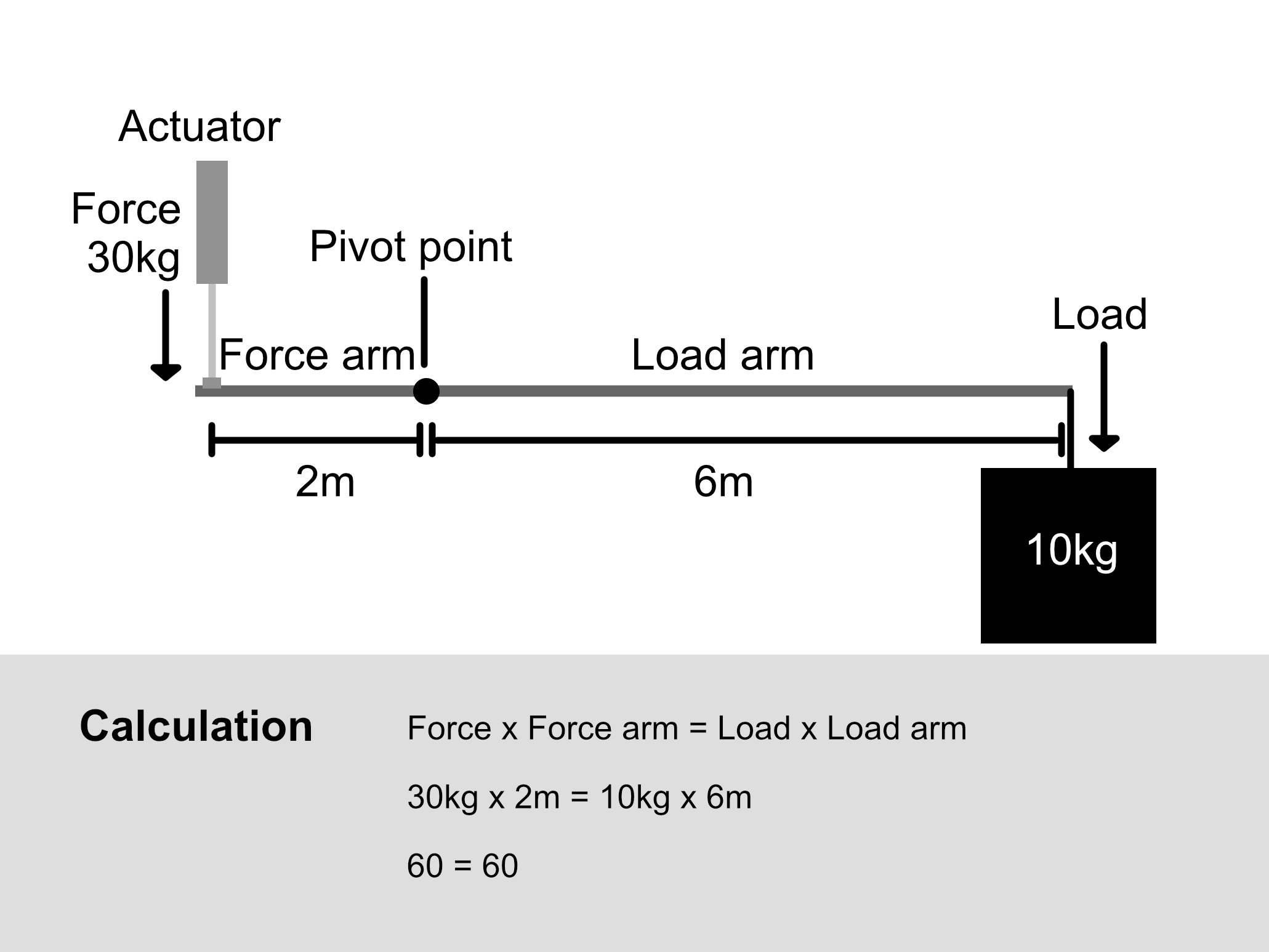 If you would want a lower load on the actuator, you would have to extend the force arm (or move the pivot point). This also means the actuator has to move longer, and that this longer motion will take longer time.
If you upgrade to a stronger actuator, you could shorten the force arm, and thus increase the speed of motion.