---
3 års garanti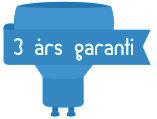 Vi giver 3 års garanti på alle lyskilder fra Helios, Philips og Duralamp.
---
Beregn din besparelse
Er du tvivl om fornuften i at købe LED pærer, så prøv vores simple beregner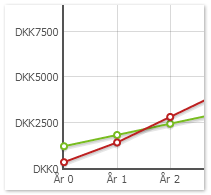 ---
Mangler du el-materiel?
Vi har et stort udvalg i lysdæmpere, ledninger, stikpropper og hvad du ellers har brug for
K5281
MR11/GU 4.0 LED/Diode bulbs
MR11 LED bulbs that fit within the traditional spot lamps MR11/GU4 socket. Replacement is easy when the LED bulbs have the same format as the normal MR11.
Here you will find energy-saving solutions where there are 0S, GU4 MR11/LED lamps with 16-21 diodes, as well as a variety of high power diode bulbs, where there is 1 ~ 3 PCs. SUPER strong diodes. You can find them in all colors of the Rainbow incl. warm/natural white that matches common halogen lamps.

MR11 LED bulb with 12 pcs. 3-chip SMD LEDs. It creates a bright light with a warm white and other colored options.