---
3 års garanti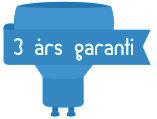 Vi giver 3 års garanti på alle lyskilder fra Helios, Philips og Duralamp.
---
Beregn din besparelse
Er du tvivl om fornuften i at købe LED pærer, så prøv vores simple beregner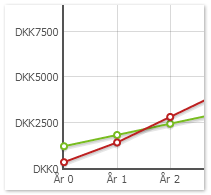 ---
Mangler du el-materiel?
Vi har et stort udvalg i lysdæmpere, ledninger, stikpropper og hvad du ellers har brug for
Helios E14 LED bulb, 4W - 300 Lumen - Dimmable
Unique LED globe light bulb, which confusingly similar to a real incandescent bulb. The latest LED technique combined with special lenses gives a classic look, and great light.
The LED bulb gives 100% light output, as soon as you turn on the light bulb and there is an extra longevity compared to bulbs and traditionele CFLs.
---
Dimmable E14 warm white 4W LED globe light bulb, AC230V.
---