K7449
LED work lamps
LED worklamps can be used for various lighting purposes on vehicles. They can easily be mounted, so that they lighten the whole workspace. The work-lamps can be connected to both 12V and to 24V.
LED work lights have numerous advantages over other light sources:
a better durability
a longer life
a lower power consumption
a more compact size
The working lights can be installed on agricultural machines, so that crops can be seen during spraying at night. On trucks, they can act as extra lighting both front and rear when the truck must be parked.
The powerful LED light sources and proven electronic in work lights make them maintainace free throughout their life.

Beautiful LED light bar with a compact design and dual LED rows. The curved design results in a good and even light spreading, despite the use of spot-reflectors.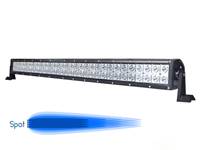 Slim LED light bar with a compact design and a single LED line. Available in Spot and Flood beam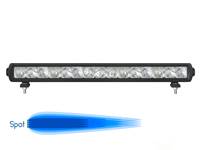 The known LED work light made entirely out of plastic and mounting brackets. Nice lamp with replaceable frame.
E-Approved Work light with 9 powerful Osram LEDs. Wide viewangle and 1710 lumens output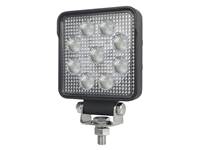 A round work lamp with 9 high power LEDs that gives plenty of light with a big view angle.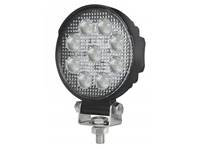 E-Approved Work light with 16 powerful LEDs.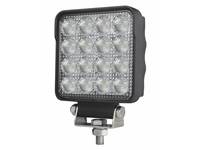 Complete harness for 12V and 24V with a relay, a switch, a connector to the lamp and battery-terminals. Used for easy connection.