---
3 års garanti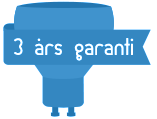 Vi giver 3 års garanti på alle lyskilder fra Helios, Philips og Duralamp.
---
Beregn din besparelse
Er du tvivl om fornuften i at købe LED pærer, så prøv vores simple beregner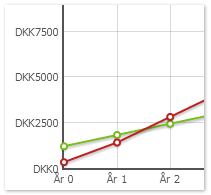 ---
Mangler du el-materiel?
Vi har et stort udvalg i lysdæmpere, ledninger, stikpropper og hvad du ellers har brug for
MR16 Philips Value 7-50W Dimmable LED bulb - 3000K
Dimmable MR16 LED Value by Philips. Only a trained eye can see that MR16 LED Value Philips bulb is a LED bulb. It consumes only 7W, but provides light equivalent to 50W in a warm-white color. This MR16 LED bulb is built with Philips' patented "Transformax driver", which allows it to be used in electronic transformers.
---
A classic MR16 design with LED technology and a light that equals to 50W.
---
---
Relaterede kategorier
Built-in spot lights/downlights
---