---
3 års garanti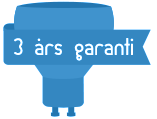 Vi giver 3 års garanti på alle lyskilder fra Helios, Philips og Duralamp.
---
Beregn din besparelse
Er du tvivl om fornuften i at købe LED pærer, så prøv vores simple beregner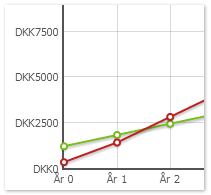 ---
Mangler du el-materiel?
Vi har et stort udvalg i lysdæmpere, ledninger, stikpropper og hvad du ellers har brug for
Philips Master MR16 LED bulb, 7W - 3000K
MR16 7W LED light bulb from Philips that can replace a 35 - 50W halogen bulb. Philips has emphasized that this MR16 LED light bulb has the same dimensions and light scattering as MR16 halogen bulb, as wel as colors on 3000K, so you do not compromise when you want to save power.
Ref. 3000K
MAS LEDspotLV D 7-35W GU5.3 830 MR16 36D
Product: 8718291655404
Ordercode: 65540400
---
MR16 7W LED bulb from Philips that can substitute a 35 ~ 50W halogen bulb.
---
---
Relaterede kategorier
Built-in spot lights/downlights
---