---
3 års garanti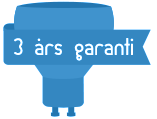 Vi giver 3 års garanti på alle lyskilder fra Helios, Philips og Duralamp.
---
Beregn din besparelse
Er du tvivl om fornuften i at købe LED pærer, så prøv vores simple beregner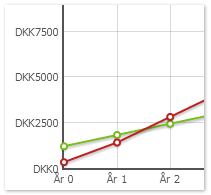 ---
Mangler du el-materiel?
Vi har et stort udvalg i lysdæmpere, ledninger, stikpropper og hvad du ellers har brug for
GU10 Philips Classic LED, Dimmable AC230V
A dimmable LED from Philips with a classic look. It looks like a halogen bulb and behaves as such, but ​consuming only 3,7W or 4,9W, corresponding to a 35W and 50W halogen bulb respectively. LED bulb light scattering is 36 degrees and the GU10 halogen bulb is available with either a color temperature of 2700K or 3000K.
---
A dimmable classic GU10 LED bulb from Philips.
---
Pick kelvin
2700K

3000K
---
Datasheet