K6745
Measurement devices
Multimeters and other equipment to measure voltage and current, neccessary for electrical work.
High quality cable with 4mm banana plug. Protection cover insulates the plug when not in used. Stackable.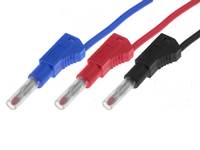 Smart crocodile clip that fits 4mm sockets. Max current 15A. Classified as CAT II 300V. Black or red.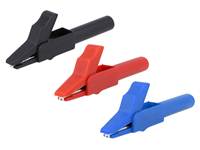 Practical probe that is protected with a plastic cape, that automatically pushes back. Secured against short circuits.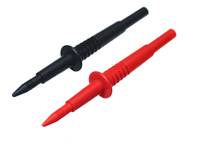 Smart probe for clipping on wires or components on a circuit.