---
3 års garanti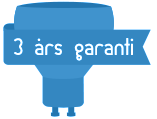 Vi giver 3 års garanti på alle lyskilder fra Helios, Philips og Duralamp.
---
Beregn din besparelse
Er du tvivl om fornuften i at købe LED pærer, så prøv vores simple beregner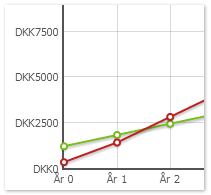 ---
Mangler du el-materiel?
Vi har et stort udvalg i lysdæmpere, ledninger, stikpropper og hvad du ellers har brug for
MR16-Philips-Classic-LEDSPOT-LV-20w
This MR16 LED bulb is a worthy replacement for 20W halogen bulbs. The bulb is built with Philips' patented "Transformax driver", which makes it possible to use both electronic and iron core transformers.
The color of the light is 2700K, which gives a pleasant warm glow.
Ref.
CorePro LED spot ND 3-20W MR16 827 36D
Order code: 71061600
---
3W LED MR16 with a classic design and a light equivalent to 20W.
---
---
Relaterede kategorier
Built-in spot lights/downlights
---