---
3 års garanti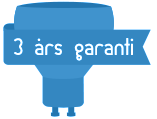 Vi giver 3 års garanti på alle lyskilder fra Helios, Philips og Duralamp.
---
Beregn din besparelse
Er du tvivl om fornuften i at købe LED pærer, så prøv vores simple beregner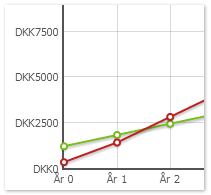 ---
Mangler du el-materiel?
Vi har et stort udvalg i lysdæmpere, ledninger, stikpropper og hvad du ellers har brug for
A Helios E14 LED bulb, 3.3W - 190 Lumen
A natural white light equivalent to ~ 25Watt incandescent bulb. The light comes from the 27 strong SMD diodes, but the consumption is only 3.3 Watt.
A super light with a low power consumption.
---
LED compact fluorescent lamp with a white light equivalent to ~ 25 Watt incandescent bulb.
---
Related