K12281
1530 Profile system for doors, windows and lids
Profile that is primarily intended for the construction of windows and doors. Easy assembly using the corner brackets.
Products in the category
Strong profile that is intended for lids, doors and other parts demanding high stiffness. Two completely flat sides.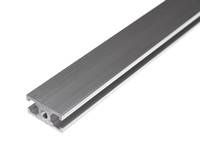 Nut that fits in to series 15 profiles. It can only be pushed in to the end of the profile.